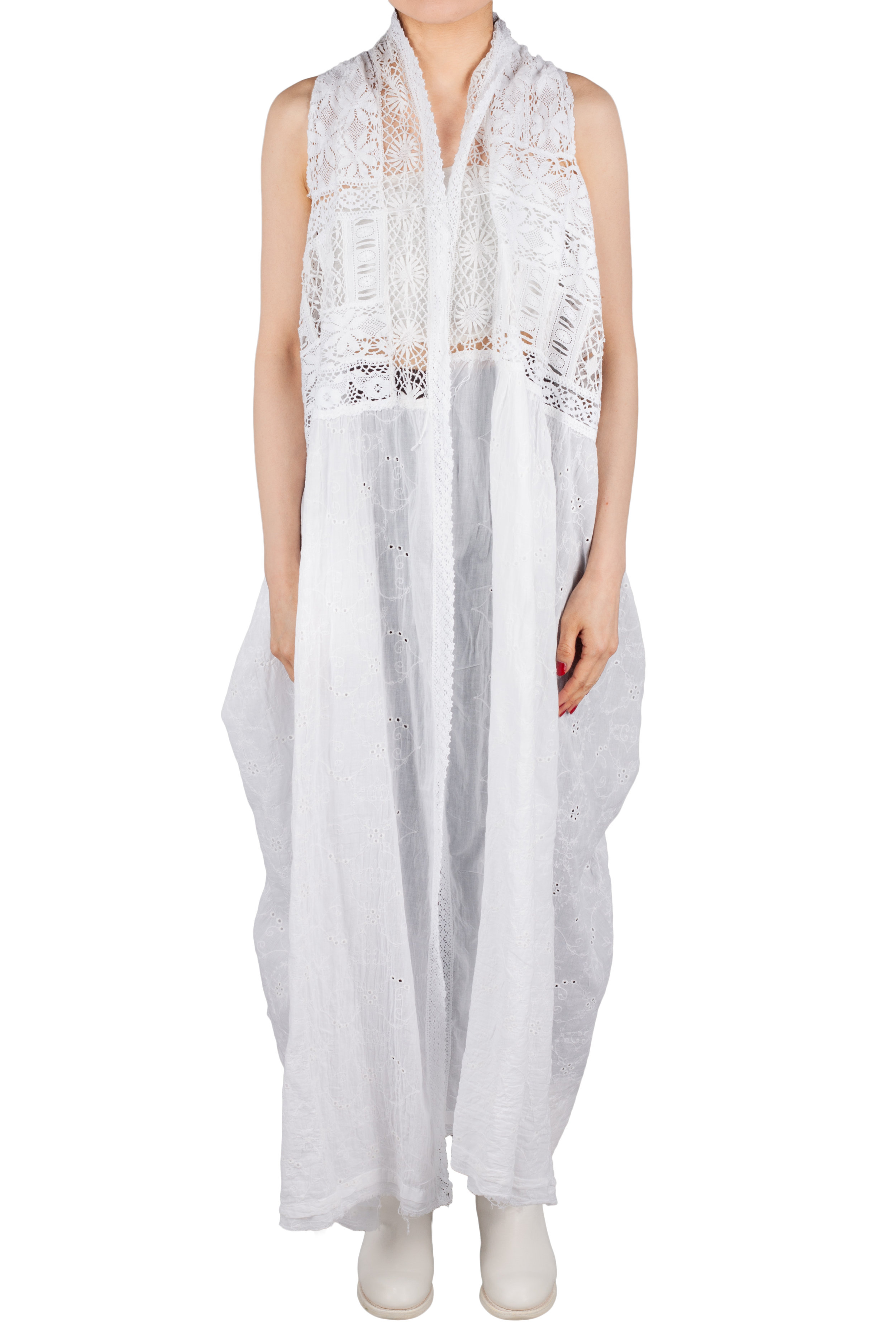 Embroidered Lace Gilet
MODEL: 2645
COLOUR: Blanc
MATERIAL: 100% Cotton.
White gilet from Marc Le Bihan featuring a lace top and racerback and embroidered body. Complete a light spring summer look with this flowy sleeveless piece.
Marked by his fantastical collections, Marc Le Bihan creates indulgent pieces for the modern romantic.
Last Piece Available
We Also Recommend