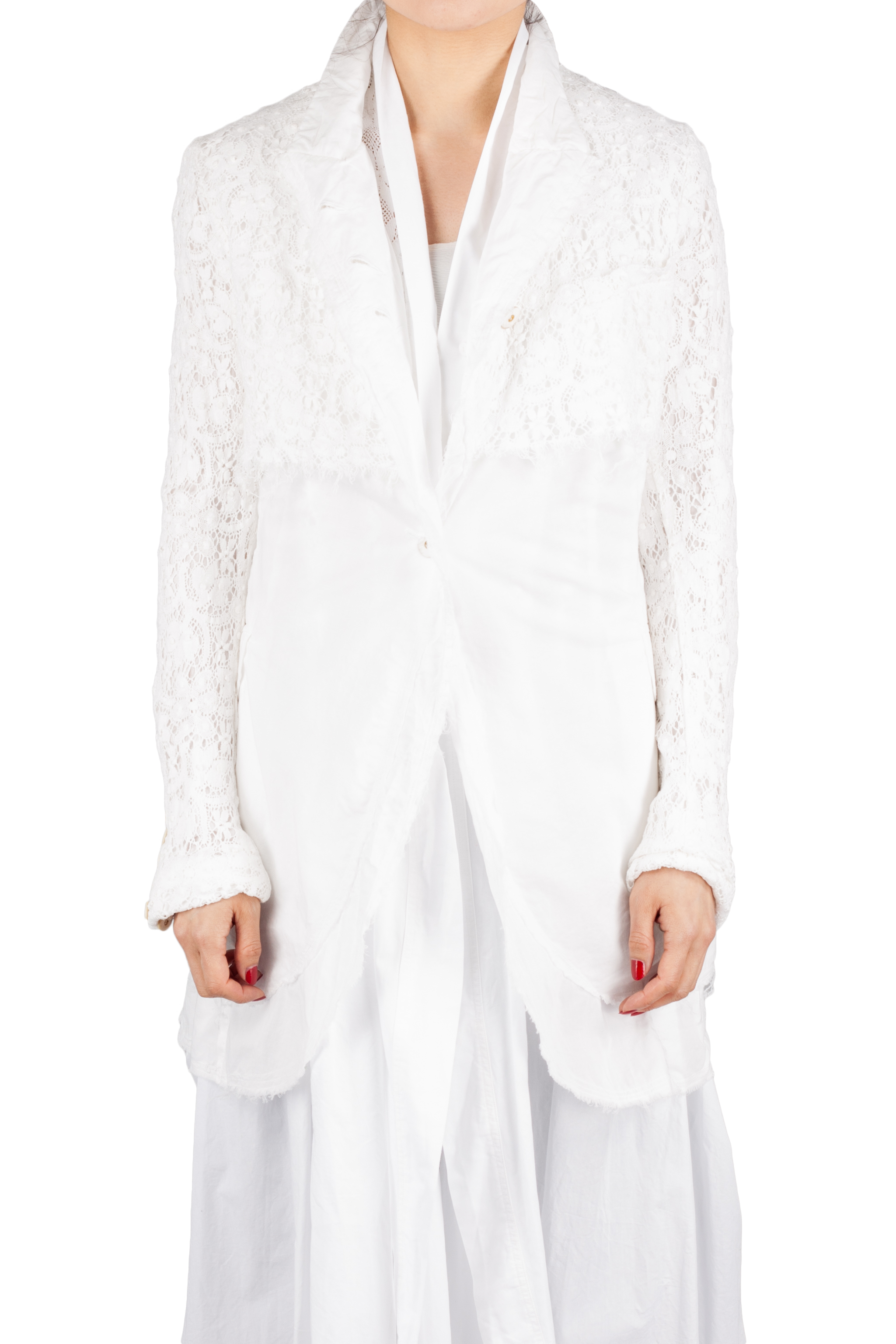 Lace Riding Jacket
MODEL: 2206
COLOUR: Blanc
MATERIAL: 100% Cotton.
White short riding jacket from Marc Le Bihan. Features a lace upper and pointed lapel. Fastens at the front with buttons. Finish a light spring summer look with this lace jacket.
Marked by his fantastical collections, Marc Le Bihan creates indulgent pieces for the modern romantic.